Top 10 NHL Player Ratings: Centers
EA Sports continued its ratings reveal for the upcoming release of NHL 16 with the top centers available for users. As with previous rating releases, only the top 10 have been announced.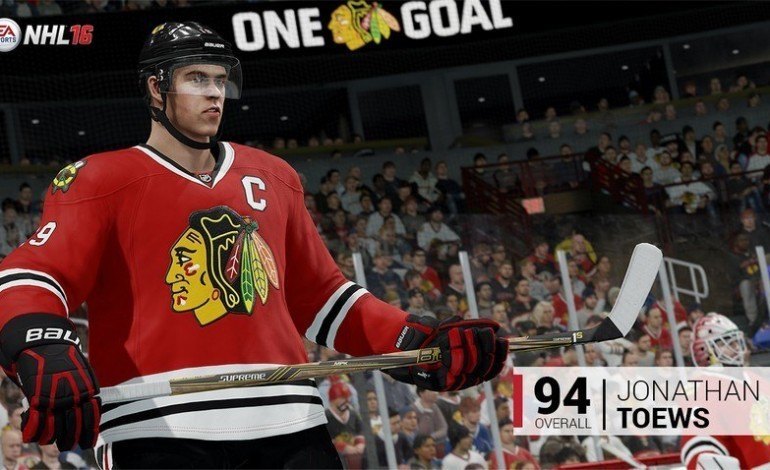 Pittsburgh Penguins captain Sidney Crosby leads the way with an incredible 96 overall rating; Chicago Blackhawks captain Jonathan Toews is right behind him with a 94. Rounding out the top five centers are Steven Stamkos of Tampa Bay, Pavel Datsyuk of Detroit and New York's John Tavares.
Both the Penguins and the Red Wings have two players from the organization crack the top 10 as Henrik Zetterberg and Evgeni Malkin sit comfortably inside the list. The rest of the top 10 can be found below with no real surprises to be had. Don't forget to leave your thoughts in the comment section.
10. Tyler Seguin – Dallas Stars — 91 overall
9. Ryan Getzlaf – Anaheim Ducks — 91 overall
8. Henrik Zetterberg – Detroit Red Wings — 92 overall
7. Anze Kopitar – Los Angeles Kings — 92 overall
6. Evgeni Malkin – Pittsburgh Penguins — 92 overall
5. John Tavares – New York Islanders — 92 overall
4. Pavel Datsyuk – Detroit Red Wings — 93 overall
3. Steven Stamkos – Tampa Bay Lightning — 93 overall
2. Jonathan Toews – Chicago Blackhawks — 94 overall
1. Sidney Crosby – Pittsburgh Penguins — 96 overall