Madden Mobile Ultimate Freeze Program is Starting
As in our last article, we have mentioned that EA held an Ultimate Freeze program for MUT 17. Now for mobile devices users, who also get an Ultimate Freeze program. Even they are called the same, but there are different activities. Mobile users can enjoy series of new contents, such as Live Events, Sets and Players, Gifts and so on. Let's get the details below.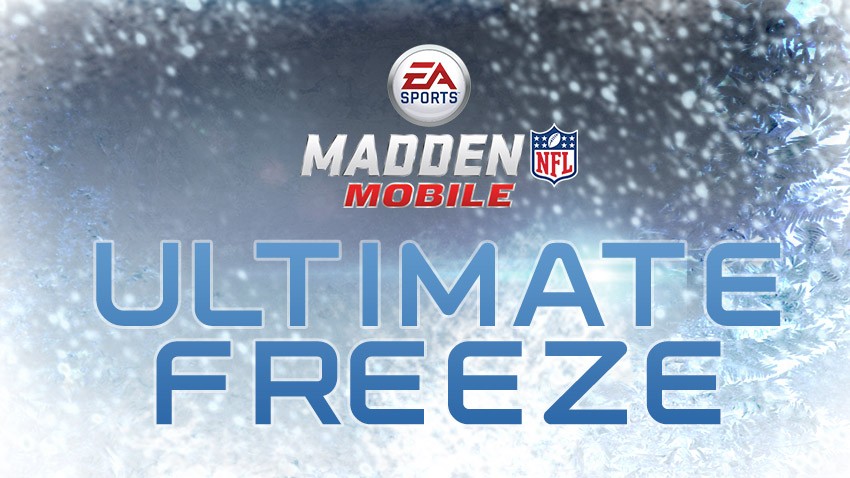 Here's what to expect in this program:
Special Frozen Blitz Events that provide an opportunity at earning Ultimate Freeze Players and chances at "snowflakes".
Our Countdown to Christmas Event where the rewards get better and better the closer we get to Christmas.
Ultimate Freeze Achievements - Complete challenges with Ultimate Freeze Players for snowflakes collectibles to earn even more players.
Make it snow in Madden NFL Mobile! Earn snowflake collectibles through achievements, live events and sets.
It's "Prime Time" 40+ New Program Players including Deion Sanders.
32 New Team Snowflake Collectibles usable in Quick Freeze and Flurry Sets.
New Sets:
Quick Freeze
Flurry
Gold Out of Position
Elite Out of Position
Packers Defensive Unit
Also EA gave some reasons to explain why Madden Mobile is better this year, trying to appeal players to play. You can see the details on EA's official site. For Christmas and New year, our website madden-store.com also give you a big promotion. The promotion will be lasting for a month. With the discount code "NFL2017", 6% off is earned. What's more, buy madden 17 coins with a certain amount for Android and IOS can gain more benefits. More information can be seen here. Wish you have a good time.