Madden NFL 18 From History Mode To New Graphics Engine
The best version of the game of the last years.
Like every year, Electronic Arts brings us a new installment of their American football series, Madden, which in its edition 2018, has several interesting changes that make it a solid work in itself, more than a version 1.5 of 2017. From its history mode, to the new graphics engine, this may well be the most solid iteration of the saga that we have seen in a couple of years.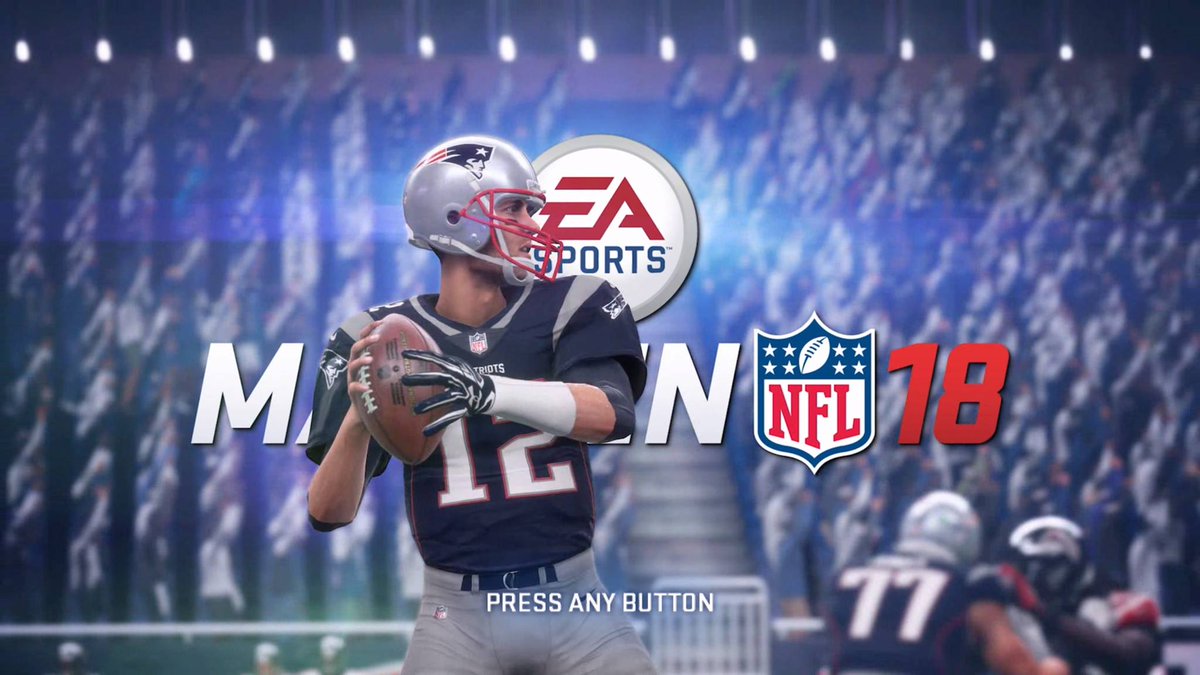 The first thing EA Sports did was remove complexity from the game. Now you do not need to be an expert in the NFL to enjoy the title; in at least two of its three main modes. This is because you can choose the level of depth of the game system; be a novice (where AI helps you in most aspects) or you are interested in the competitive (where you will be in charge of everything that happens on the screen). This gives flexibility to the title, making it more enjoyable for any type of player.
Of course, the way we move on the grid has not changed in the least: you choose a play to the offensive or defensive of your book; when you defend you will take control of a player with whom you can tackle or try to intercept passes; in the offensive you will mainly take charge of the QB, the runners (if you command by land) or the receivers (if you pass pass). A very intuitive system that does not really need changes. If you have not played Madden in years, you'll get used to it in a matter of minutes.
Moving on to game modes as such. Ultimate Team comes back refreshed. It is an option where you can create the square of your dreams with active players and legends. So you can have the Browns with Peyton Manning or Tom Brady throwing passes to Julio Jones or Randy Moss. The way you accomplish this is to overcome certain challenges in various situations of an encounter; like winning at the last minute, running a certain number of yards or completing X number of passes. Sure, playing and winning full matches against the machine or another player also helps.
With this you will get items that you can change by packages to unlock players, uniforms, stadiums or coaches. It will be up to you to properly accommodate all these elements, so that your dream team works properly. Although it sounds complex, it is actually an easy task and in a short time you will see yourself effectively managing your staff.
The "Franchise" mode was also simplified so that those who are only interested in the action of the field, forget for a moment the administrative part. But wait, do not get mad, if you're a NFL colored bone fan, you can do without the help of AI, to make changes and movements as you please.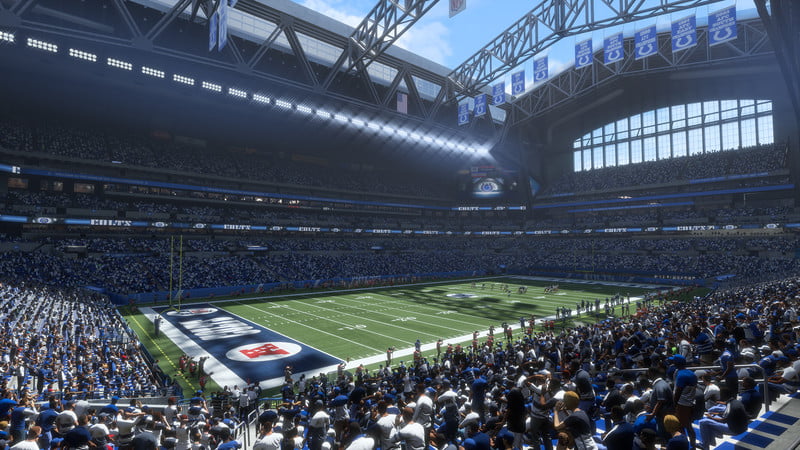 This same applies the parties of each day; you can choose to play the whole game (it will take you about an hour) or just the key moments, say plays in 3rd down, the last two minutes, and so on (in this mode, game time is reduced to 20 minutes). This is well received, because as we have mentioned, it makes the experience more enjoyable and each person is free to choose his own path, according to his interests.
However, the great addition to Madden NFL 18 is Longshot, a story mode that puts us in the shoes of Devin Wade; a young man seeking an opportunity to enter the Draft and be selected by one of the NFL teams. To achieve this you must overcome a series of tests both physical and mental, put throughout the plot.
Here the game system changes completely, because rarely are you really in the field. Instead, you'll face a series of mini-games, decision-making and Quick Time Events, more typical of a graphic adventure, than a sports title.
Although he manages to capture the essence of the long and complex way to be part of the league; has a small drawback: you must be an expert in the sport. If you do not know the rules, formations, plays, or have a bad memory, this mode will be especially difficult, since you need all that knowledge to have a good performance. Otherwise, you will put poor Devin in increasingly complex situations.
Likewise, this mode suffers from performance problems. Frostbite does not run properly, which results in the disappearance of elements on the screen in an untimely manner; so it will not be strange to see Devin talking to the air. Something lamentable, because the graphic engine works very well in the rest of the title delivering a spectacular work in aesthetic terms; although the public is still seen as a stamp, a recurring thing in all sports games.
With all this, Madden NFL 18 achieves a balance never before seen in such a particular franchise, since football is not a well-known sport outside of North America (United States, Canada and Mexico); with great flexibility in the ways it can be approached, whether you're a 20-season veteran or a rookie who's making his first pitches. It's a shame that Longshot is so closed, because the concept is not bad and the performance dramatically adequate. If you are an American fan of the last two Patriot Championships, we would not recommend you to start here, as it will seem boring and a little complex; on the other hand, if you're the one who saw the last Super Bowl of Montana, or at least, the first Peyton Manning Conference Final win, rest assured that this game will please you in every way.
Are you excited to know the big update currently? It must be a pleasant journey. Just gather cheap mut 18 coins for sale on Madden-Store to start your wonderful experience.